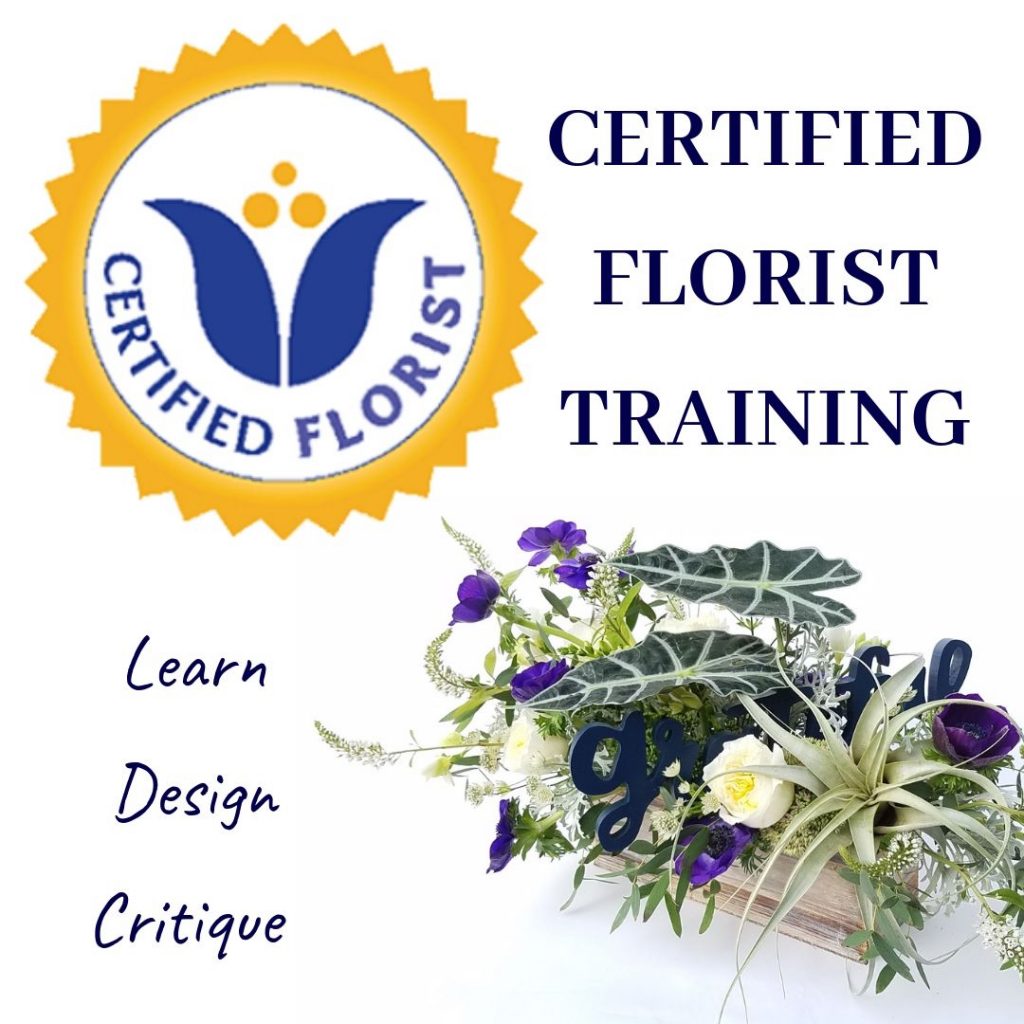 Presented by WUMFA Education
When: Monday, June 24, 2019
Where: Flora Elements, 24 Enterprise Rd, Unit G, Delafield, WI 53018
Dos and Don'ts for testing
Methods and Mechanics for Hands-On
Insights and Answers
Instructor: Lisa Belisle, AIFD, CF
Lisa guides those who plan on becoming a Certified Florist. Tips on how to prepare for both the written and design portions of the test. Students will spend part of the day reviewing the written test and then work in the design room learning what is needed to pass the exam. Attendees will leave with a clear understanding of what it takes to pass the prestigious CF exam.
Class will run from 9:00 am – 4:00 pm day with an hour break for lunch.
You must bring your own tools.
COST: $149.00 member / $199.00 non-member
(Includes all flowers/supplies)
Class enrollment limited to 8. Call (517) 253-7730 for availability.