2022 Hall of Fame Award Winners
WUMFA is pleased to announce the 2022 Hall of Fame Award Winners! The winners were announced and presented their awards at the 2022

Nominate that special WUMFA member to receive a WUMFA Hall of Fame Award. Click here to nominate someone for a WUMFA Hall of Fame Award.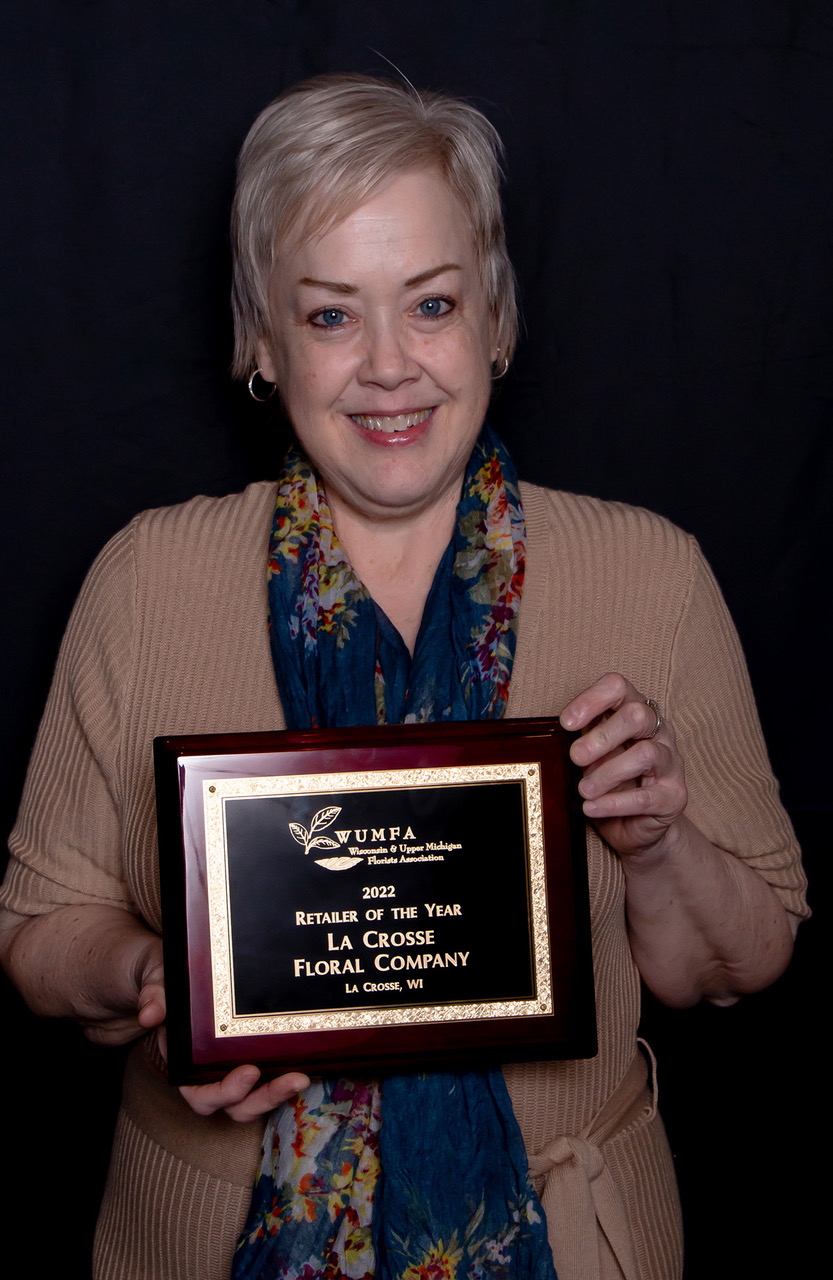 2022 RETAILER OF THE YEAR
La Crosse Floral Company
Retailer of the Year is reserved for only a member of the Wisconsin Upper Michigan Florists' Association that has done an outstanding job as a florist.
WUMFA is pleased to recognize Linda Zoerb, and LaCrosse Floral as the 2022 Retailer of the Year.  LaCrosse Floral has been proudly serving the LaCrosse area since 1908, and is now owned by the fourth generation of the family. The business specializes in fresh floral, green plants, garden plants and gifts. LaCrosse Floral has been a WUMFA member since the organization's inception in 1919.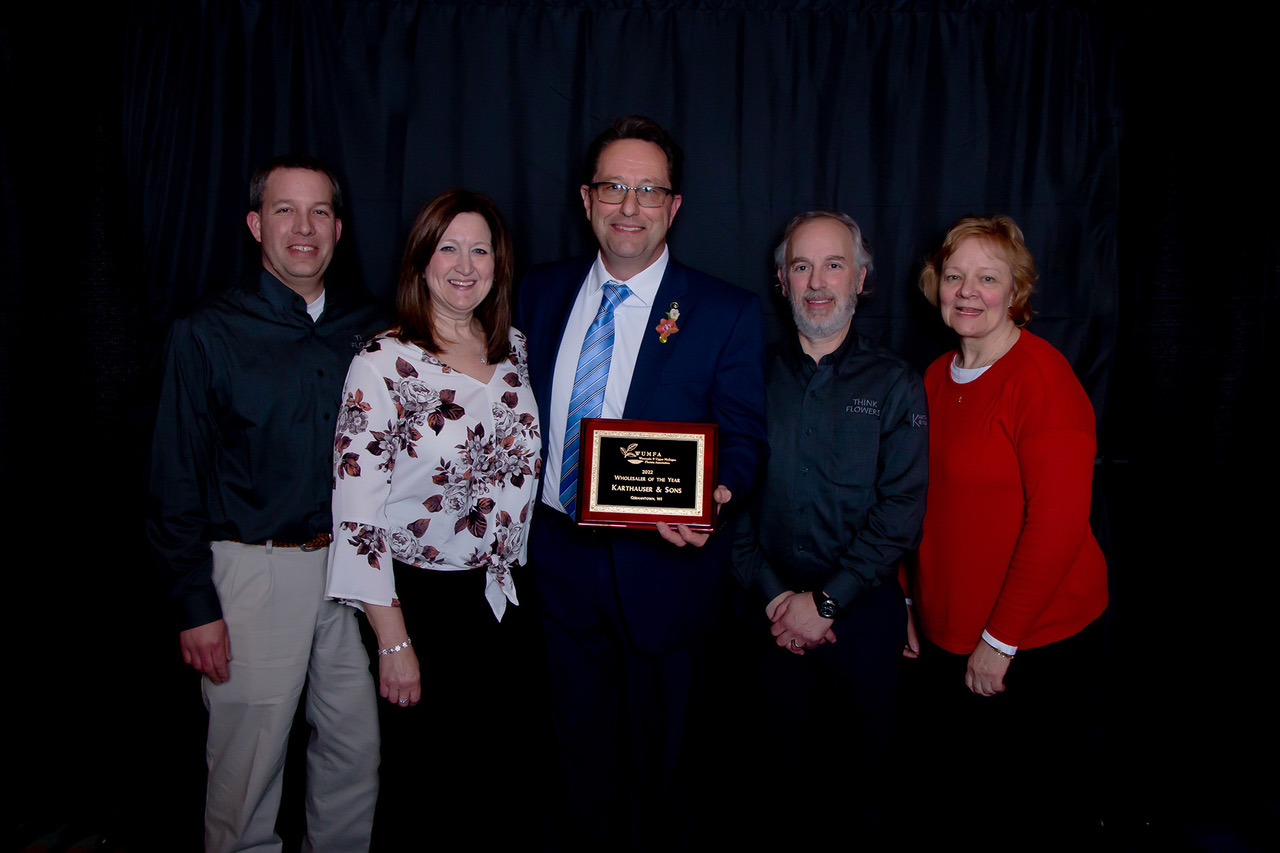 2022 WHOLESALER OF THE YEAR
Karthauser & Sons
Wholesale/Tradesman of the Year award is given in recognition and appreciation of the unselfish labor and achievement for the advancement of the floral industry within the boundaries of Wisconsin and Upper Michigan.
WUMFA is pleased to recognize Karthauser and Son as the 2022 Wholesaler of the Year!
 Karthauser and Son is a third-generation family-owned business in the floral industry and are proud of its relationships with florists throughout Wisconsin, Illinois and Upper Michigan. 
They originally opened business in Brown Deer in 1957, and moved to Germantown in 1986. Here they built a state of the art 180,000 square foot growing facility. In 2004, they developed a cut flower and growing products operation, which diversified their product line and reinvigorated their business.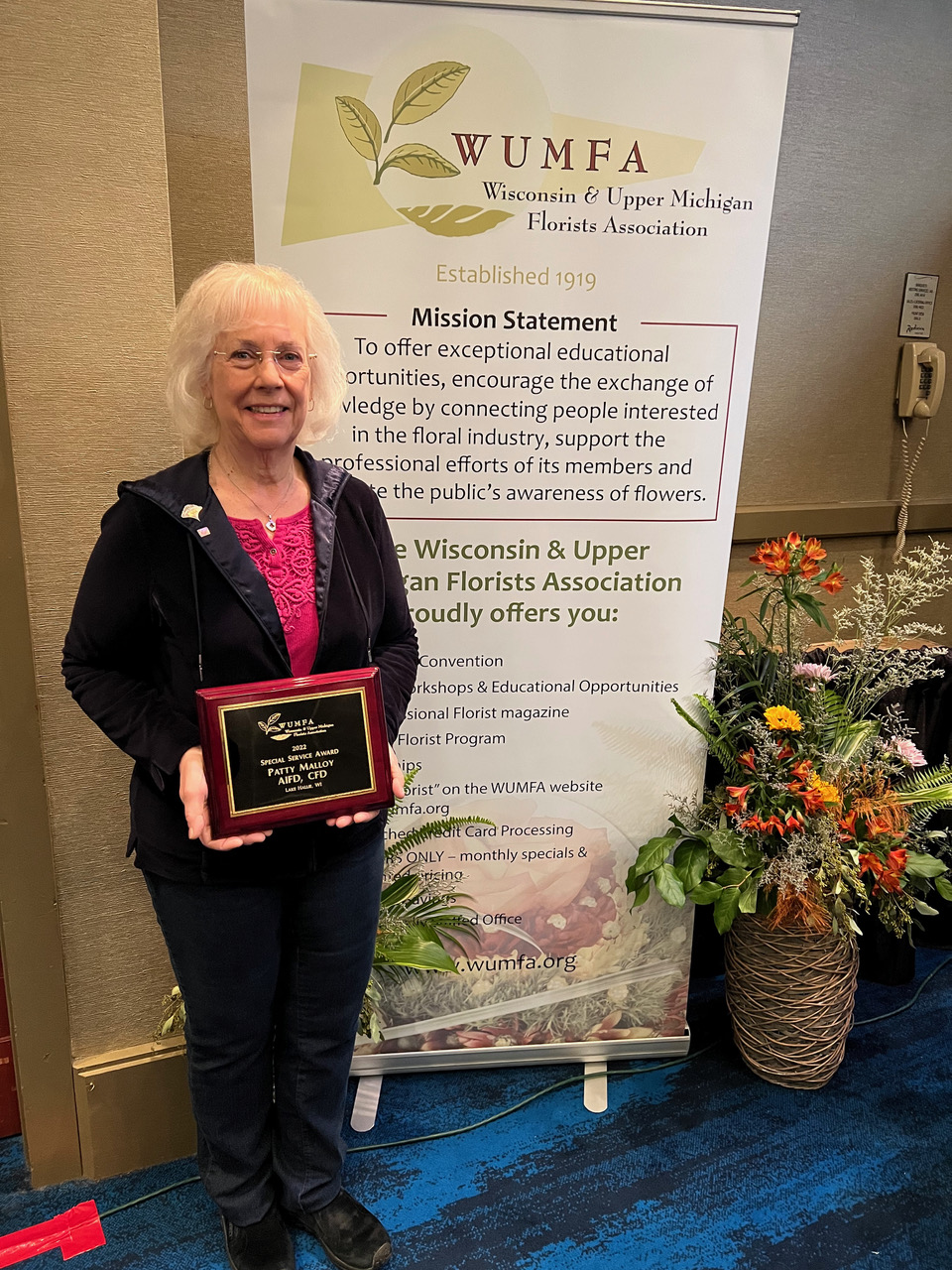 2022 SPECIAL SERVICE AWARD
Patty Malloy AIFD, CFD
Special Service Award – Organizational activity, research or education, retailer, wholesale distributor or allied tradesman. The award might be made to those in these categories for their contribution to the industry and/or the organization.
 WUMFA is pleased to recognize Patty Malloy, AIFD with the Special Service Award.
Patty has been a member of WUMFA since 1992. In her professional career, she was a Manager/Buyer/Floral Designer for 25 years in the retail floral supermarket industry, which included a position as a Corporate Super Market Floral Category Manager overseeing 13 stores.
She is an accredited member of AIFD, WUMFA Academy member, WUMFA Design Instructor, and WUMFA Certified Design Contest Judge.
Patty has served on the WUMFA Board for nine years including Director, President Elect, President, and Immediate Past President. Other volunteer positions included: WUMFA Marketing Task Force Chair, Design Contest Judge, Recognition Committee Chair, Scholarship Committee Chair, and Nominations Committee Chair. As a WUMFA Center for Education Committee member she wrote syllabus and instructions for design classes for several years.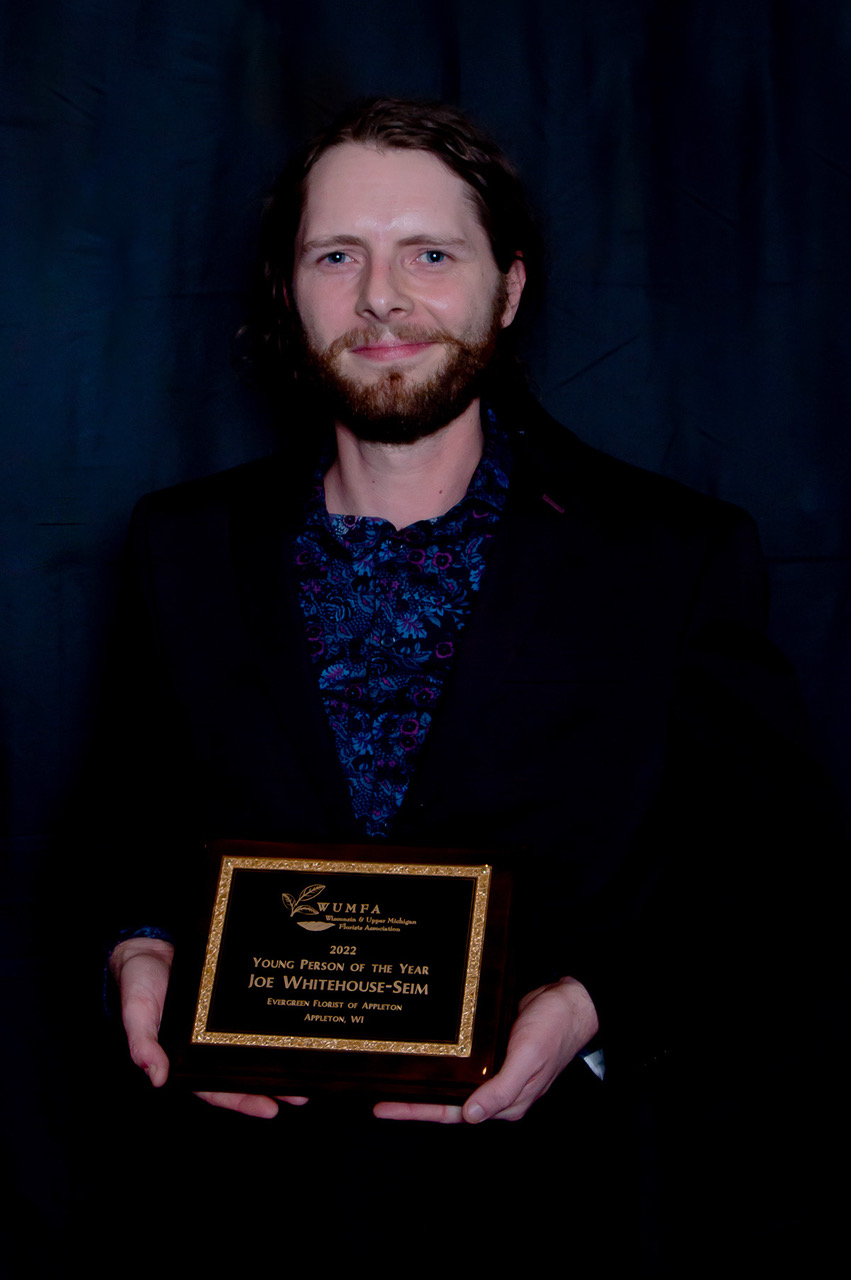 2022 YOUNG PERSON OF THE YEAR AWARD
Joe Whitehouse-Seim
Young Person of the Year can be anyone connected with the floral industry  – retailer, wholesaler, grower, allied tradesman or trade organization member – for meritorious service to the floral industry, community, and potential service to the industry and community in the future, who is under 35 years old and has two years in the floral industry. Our award winner this year does not disappoint!
WUMFA is pleased to recognize Joe Whitehouse-Seim from Evergreen Florist of Appleton as our 2022 Young Person of the Year.
Joe has been in the floral industry for more than 12 years, including the last year and a half as the co-owner of a brand new shop in Appleton, which celebrated its grand opening during the height of the pandemic. He currently serves on the WUMFA board of directors and was vice chair of the 2022 annual convention, and looks forward to serving as the chairman of the 2023 annual convention!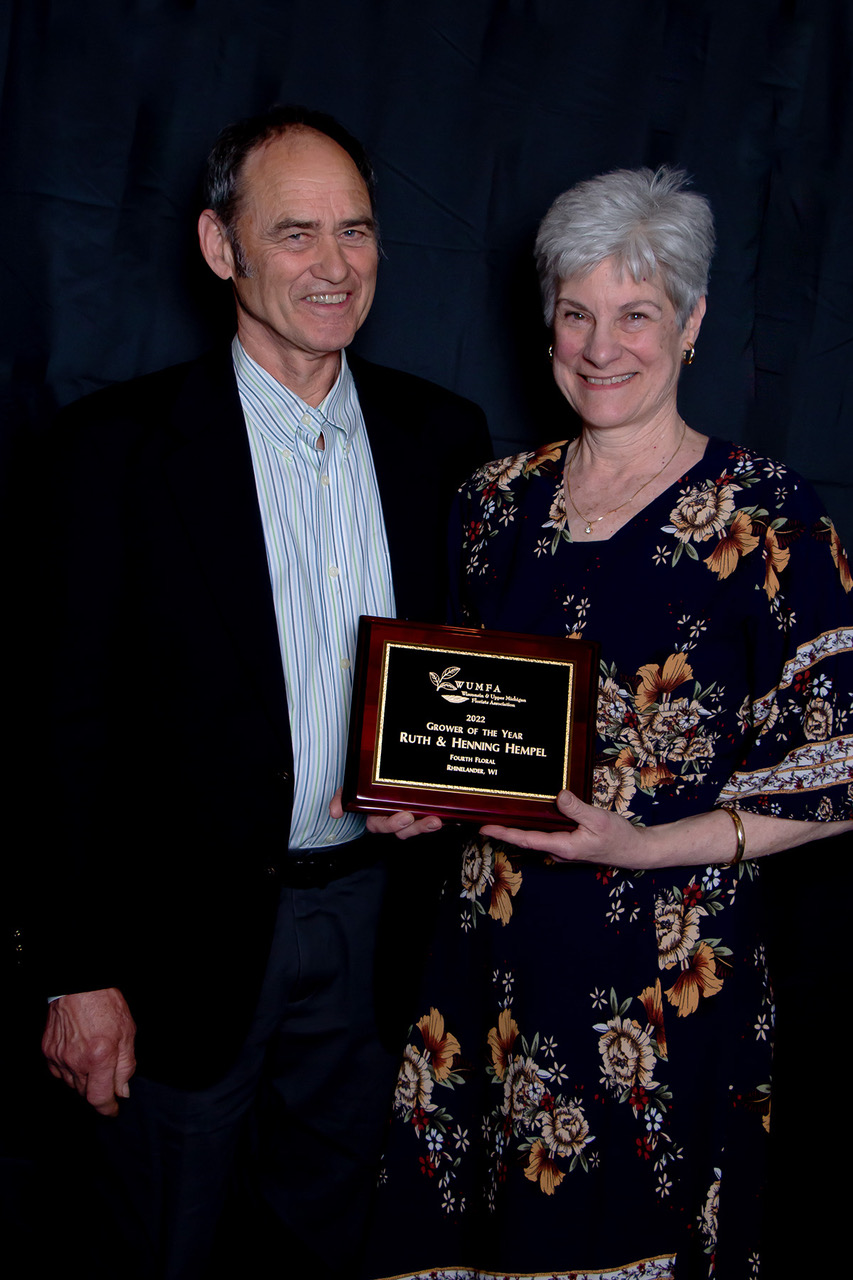 2022 GROWER OF THE YEAR
Ruth & Henning Hempel
Grower of the Year is given to a member of the Wisconsin Upper Michigan Florists' Association that has done an outstanding job growing, distributing and practicing new methods of production and service to the community and industry activity.
This year we are recognizing Henning and Ruth Hempel, the owners of Forth Floral in Rhinelander, Wisconsin.  They are the fourth-generation owners of the business, which has been a fixture in Rhinelander since Ruth's great-grandparents founded it in 1900.
Forth Floral is the oldest and most extensive year-round greenhouse in northern Wisconsin. Their 30,000 sq feet greenhouses are modern, computerized, and energy-efficient. Forth Floral grows all of their bedding plants, perennials, and hanging baskets. All of their blooming plants are grown on site.  Many of their fresh-cut flowers are also grown in their greenhouses.  They are proud to carry on this locally grown, greenhouse-fresh tradition and hope to expand into more locally grown cut flowers in the future.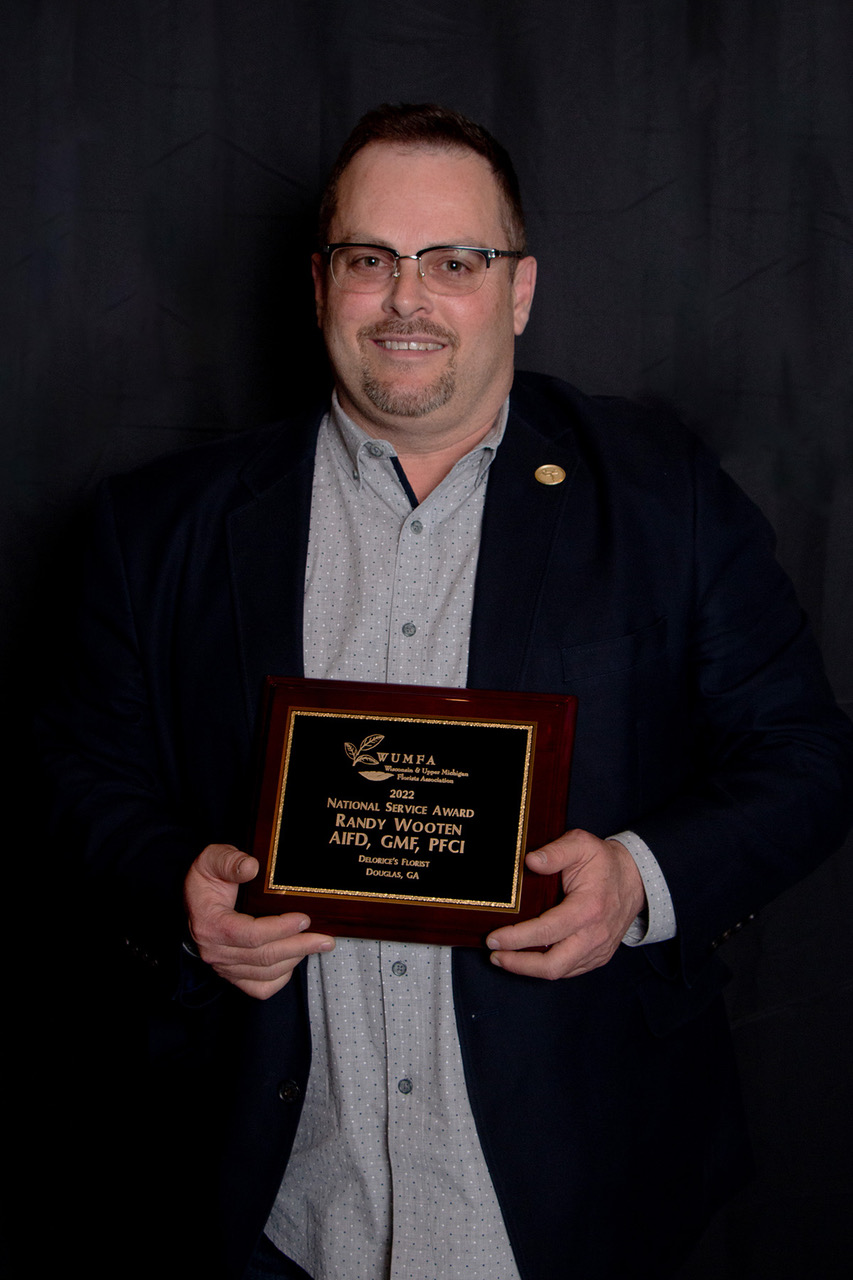 Randy Wooten AIFD, GMF, PFCI
National Service Award can be given to anyone connected with the floriculture industry – retailer, grower, wholesaler, education, plant breeder, etc. – for outstanding service to the floral industry of America.
WUMFA is pleased to recognize Randy Wooten AIFD, PFCI as our 2022 National Service award winner.
Randy has over a decade of experience in the floral industry and has a vested interest in propelling the industry forward by leading by example and being an exceptional educator.
He has received many awards in his career including Retailer of the Year, Designer of the Year and the Dick Timmons Service Award.
Randy revolutionized our industry a few years ago by taking on a project to self-publish and gives sympathy work an entire upgrade to really celebrate a person's life by engaging conversation, laughs and memories with a personalized arrangement.
Randy is actively involved with FFA Floriculture Statewide and Nationally believing that education is the key to survival of the industry.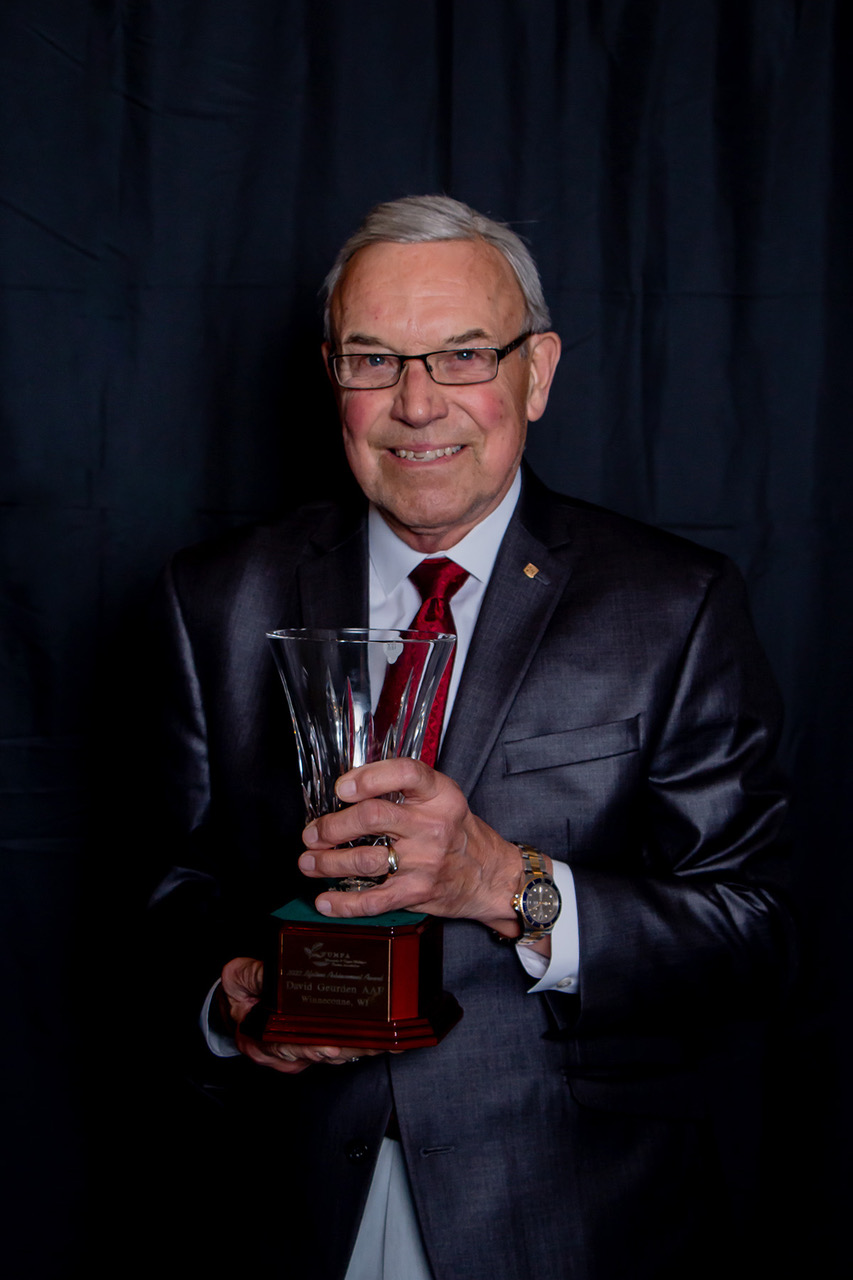 2022 LIFETIME ACHIEVEMENT AWARD
David Geurden AAF
Lifetime Achievement Award is given to an individual who has dedicated the majority of their life to the floral industry. Through their love and passion, the industry is better today.
WUMFA is pleased to recognize David Geurden, AAF as the 2022 Lifetime Achievement Award winner.
Mr. Geurden has been a member of the floral industry since 1962 when he was hired by Kimberly Flowers as a floral designer.  He served in the United States Army, where he served as the Floricultural Aide to the Army Chief of Staff. This led him to receive the Army Commendation Medal for meritorious service in arranging flowers, landscaping the General's mansion and growing flowers and plants at the Arlington National Cemetery greenhouse in 1968.  Returning to Wisconsin, he joined the staff at Hrnak's Flowerland in Oshkosh, and became the CEO there from 1976-2005 when he sold the store and retired.
He joined WUMFA in 1976 and was a member for 30 years. He served as a Director, Secretary, Vice President and ultimately President in 1981-82. He also served on many WUMFA committees.
Mr. Geurden served on Wisconsin Florist Foundation board of directors for over 40 years including roles as President, Vice President, Treasurer, Secretary, and Executive Director, retiring from the board in July 2021.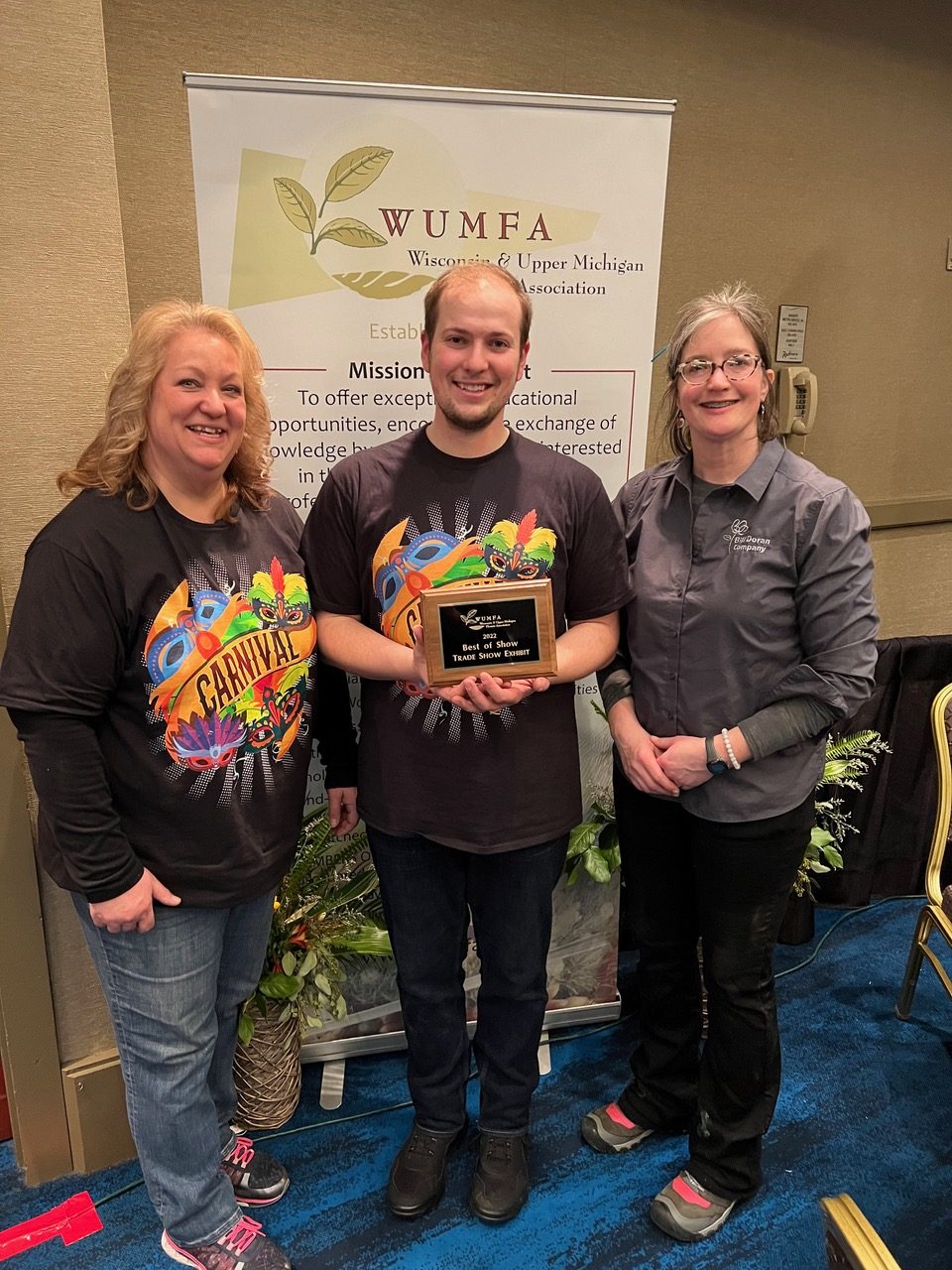 2022 BEST OF SHOW
Trade Show Exhibit
Bill Doran Company