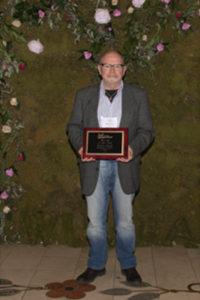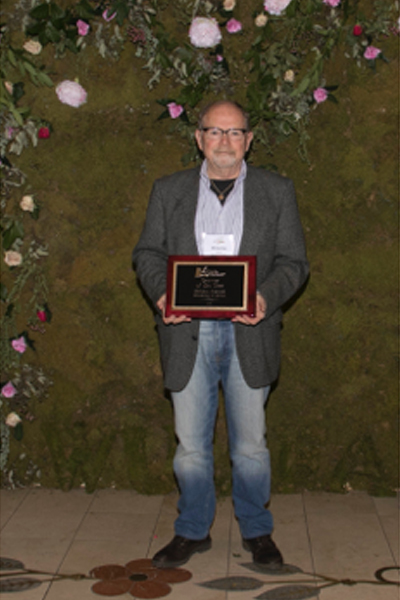 Shlomo Danieli has been named the Wisconsin & Upper Michigan Florists Association's Grower of the Year. He received the award which honors a person that has gone above and beyond in promoting the industry, public awareness of florals and botanicals, education of customers and WUMFA at the annual convention held in Green Bay, Wisconsin.
Danieli started in the industry at the age of 14 in Israel, attended agriculture school and the University of Jerusalem and earned a degree in horticulture and education.  He worked in the Middle East at a large agricultural corporation for 11 years but realized he wanted to own his own farm and moved to the United states in 1981 to realize his dream.
Recognizing a gap in the market for local specialty flowers he purchased a 105 acre farm in Beloit, Wisconsin, and over the past 30 years  has grown specialty blooming trees and unique flowers that are difficult to import but grow perfectly in the Wisconsin environment. He has also focused on importing cut flowers year round.
Another accomplishment was the creation of the "DA-SH" Board color matching catalog to help the industry avoid color confusion. His farm, products and practices have been featured in numerous industry publications.